Introduction
Day trading is a risky endeavor. It requires investing your own money and taking the time to research potential stocks. Before beginning, you should do your research into the different types of day trading strategies that are available to help you decide which one works best for you. Here, we at inveshares listed 5 of the best Day Trading Strategies For Beginners to help you make a lot of money in the stock market!
What is day trading?
As the name would suggest, the Intraday is that event that completes within the same day. Similarly, Intraday trading is a form of trading, in which the buying and selling of the shares or assets are completed within the same trading session.
Intraday trading is one of the most sought after (and one with maximum volume) forms of trading amongst traders in the market. With proper analysis and execution, it has the potential of generating very handsome returns.
How Much Risk Is Involved in Day Trading?
According to Online Trading Academy, the fact that day trading positions are processed in a single day minimizes risk potential.
"One of the best ways to control risk is limiting the length of the trade. The longer you are in a position, the greater the likelihood is that price could move against you. By day trading, you eliminate overnight and weekend risk, especially when you trade markets that close, like stocks." – Brandon Wendell, CMT
Because day traders don't hold their positions overnight, they avoid the possibility of a surprise in an overseas market, unfavorable economic news or an earnings report that comes out after the markets are closed. Even though after hours trading is available for many securities, the market is thin and it's likely the position will gap down (open at a dramatically lower price) the next day after a negative overnight event.
And no, day trading is not a way to get rich overnight. Done properly, it is a conservative investing approach that is utilized by many institutions as well as well-educated individuals who choose to do it full time. It's their choice whether to use leverage (buying securities with a brokerage line of credit) which can magnify profits, but also increase potential losses.
Yet day trading is not all that complicated once you learn a rules-based strategy for anticipating market moves, such as that taught at Online Trading Academy about The psychology behind day trading. Soon, We will know the best Day Trading Strategies For Beginners.
Day Trading Strategies For Beginners
Momentum Trading
With a momentum strategy, an investor jumps on a stock whose price is moving up. Momentum stocks are rare and hard to find — only maybe about 10 out of 5,000 will fit the criteria in a given day, according to Warrior Trading. Look for these qualities in stocks if you're using a momentum trading strategy:
A major move in price, driven by catalysts like surprise earnings growth, a drug company's discovery of a new treatment, or news that a small company will be acquired by a larger firm
Stock movement of 30 to 40 percent
Smaller stocks, which trade faster due to the reduced number of outstanding shares — the float should be under 100 million shares
Trends or ideas for momentum trading through tools like StockTwits, a financial communications platform
To protect from oversize losses, Warrior Trading sets a stop-loss order just below the first price decline. The stop loss works like insurance: You place a sell order for the stock at a predetermined price, so if the stock quote falls to a particular point, the shares are automatically sold, protecting you from further losses.If executed properly this can prove as the best Day Trading Strategies For Beginners.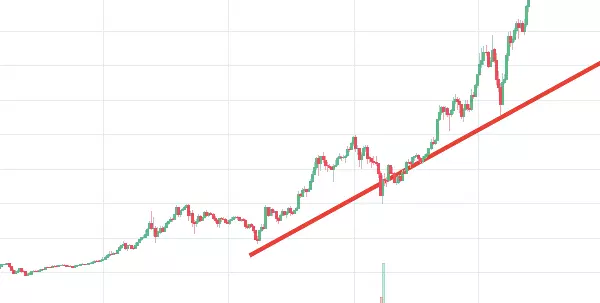 Scalping Strategy
The philosophy behind a scalping strategy is that small wins can add up to a lot of money at the end of the day. The scalper sets buy and sell targets and sticks to these predetermined levels. The scalping strategy is fast. It's not uncommon for several trades to be made within a few seconds.
Scalping is one of the best day-trading strategies for confident traders who can make quick decisions and act on them without dwelling. Adherents to the scalping strategy have enough discipline to sell immediately if they witness a price decline, thus minimizing losses. If you are easily distracted and lack razor-sharp focus, this isn't a day-trading strategy for you. It is one of the best Day Trading Strategies For Beginnerss.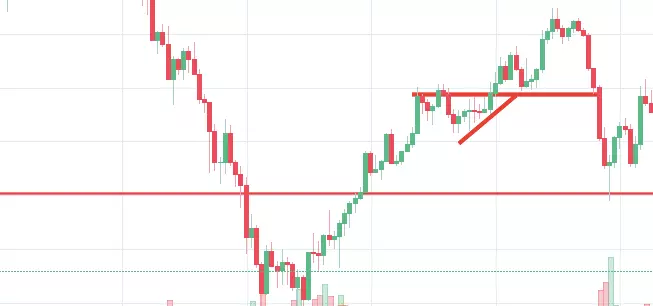 Reversal Trading Strategy
The first step in the pullback strategy is to look for a stock or ETF with an established trend. Next, monitor the trend until there's a price decline from the trend. If the established trend is upward, then the downward price movement — or pullback — is an entry point for the day trader to buy.
Day traders use technical charts to understand a stock's trend. Fidelity recommends looking for an uptrend with at least two successive high price movements before the pullback or price decline. Or, if shorting the stock, you'd look for two decreasing prices in a row. And if the trend completely reverses after you buy in, there's no need to panic because the trend usually continues in the trending direction for a long while. You might find pullback candidates from the stocks making the biggest gains.This is also one of the good Day Trading Strategies For Beginners.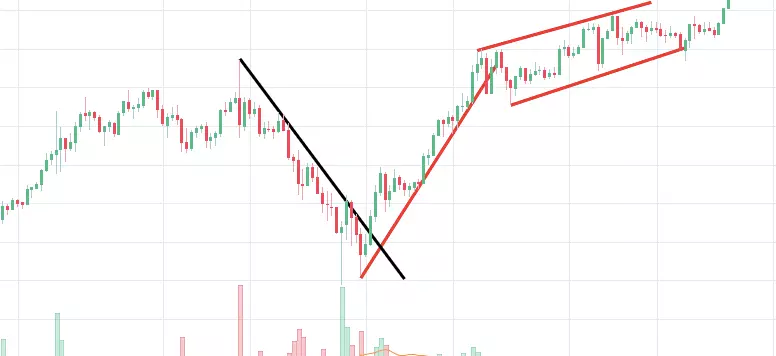 Breakout Trading
A breakout trade takes place when the stock price rises above the former top resistance price. But it's not as easy as looking at a chart, recognizing the resistance and then buying after a breakout. You should monitor the level of stock trading volume or how many shares are changing hands. That's because breakout trades on high volume are more likely to be sustainable at the new higher price than those breakouts with less volume, according to Fidelity. Lower-volume breakouts are more likely to decline below former resistance levels, making it more difficult to profit.
In most cases, the stock will retreat after hitting the resistance level until there's a catalyst for a stronger price movement. Above this specific price, there are more sellers than buyers, preventing the price from rising further.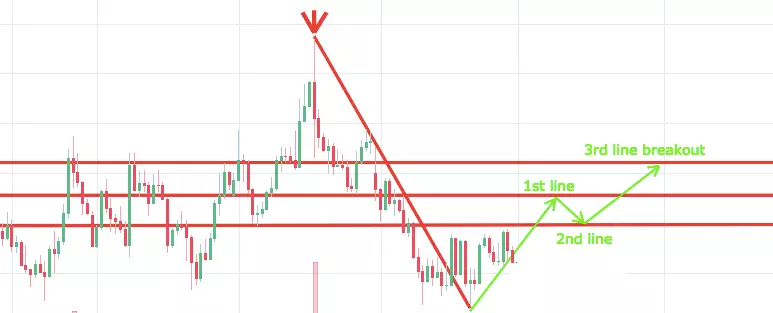 News Trading
You might already know that stocks react quickly to news events. One lousy earnings report can cause a stock price to fall. Something like FDA approval for a new drug, on the other hand, might cause a stock to take off. By keeping an eye on the business news, day traders can capitalize on the popular daily stories.
If bad news is out, you might short the stock during the day by "borrowing" shares of the stock from the investment firm and then selling those borrowed shares. Also, If the stock price declines as expected, then you buy the shares back at the lower price and profit from the difference less a commission payment. If the news is good, you go long or buy the stock outright and sell the shares after the price rises.
"Day trading is extremely risky and can result in substantial financial losses in a very short period of time," according to the SEC website. If you're clamoring to try your hand at day trading, only invest money that you can afford to lose.This is one of the decent Day Trading Strategies For Beginners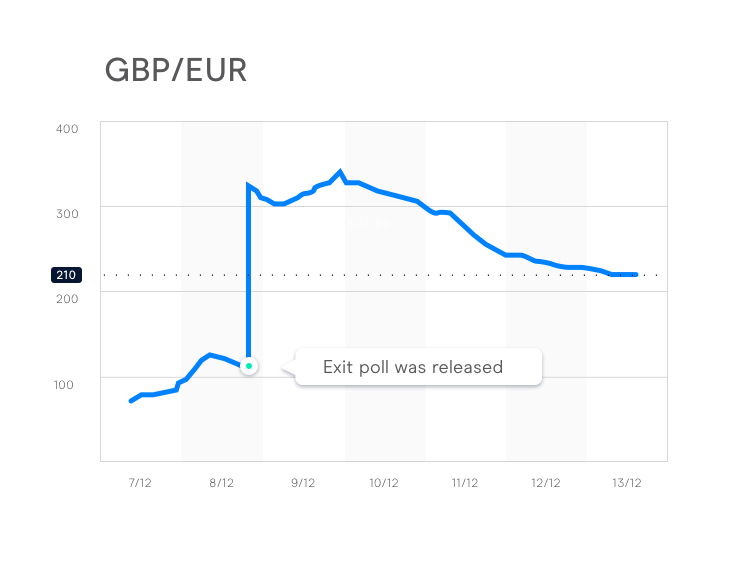 Cryptocurrency Trading Strategies For Begineers
The exciting and unpredictable cryptocurrency market offers plenty of opportunities for the switched on day trader. You don't need to understand the complex technical makeup of bitcoin or ethereum, nor do you need to hold a long-term view on their viability. Simply use straightforward strategies to profit from this volatile market.
To find more about cryptocurrency  visit our cryptocurrency page here.
Learning Methods
1.Videos
Everyone learns in different ways. For example, some will find day trading strategies videos most useful. This is why a number of brokers now offer numerous types of day trading strategies in easy-to-follow training videos. Head to their learning and resources section to see what's on offer.
2.Blogs
If you're looking for the best day trading strategies that work, sometimes online blogs are the place to go. Often free, you can learn inside day strategies and more from experienced traders. On top of that, blogs are often a great source of inspiration.
3.Forums
Some people will learn best from forums. This is because you can comment and ask questions. Plus, you often find day trading methods so easy anyone can use. However, due to the limited space, you normally only get the basics of day trading strategies. So, if you are looking for more in-depth techniques, you may want to consider an alternative learning tool.
4.PDFs
If you want a detailed list of the best day trading strategies, PDFs are often a fantastic place to go. Their first benefit is that they are easy to follow. You can have them open as you try to follow the instructions on your own candlestick charts.
Another benefit is how easy they are to find. For example, you can find a day trading strategies using price action patterns PDF download with a quick google. They can also be very specific. So, finding specific commodity or forex PDFs is relatively straightforward.
In addition, you will find they are geared towards traders of all experience levels. Hence you can find for beginners PDFs and advanced PDFs. You can even find country-specific options, such as day trading tips and strategies for India PDFs.
5.Books
Having said that, a PDF simply won't go into the level of detail that many books will. The books below offer detailed examples of intraday strategies. Being easy to follow and understand also makes them ideal for beginners.
The Simple Strategy – A Powerful Day Trading Strategy For Trading Futures, Stocks, ETFs and Forex, Mark Hodge
How to Day Trade: A Detailed Guide to Day Trading Strategies, Risk Management, and Trader Psychology, Ross Cameron
Intra-Day Trading Strategies: Proven Steps to Trading Profits, Jeff Cooper
The Complete Guide to Day Trading: A Practical Manual from a Professional Day Trading Coach, Markus Heitkoetter
Stock Trading Wizard: Advanced Short-Term Trading Strategies, Tony Oz
So, day trading strategies books and ebooks could seriously help enhance your trade performance. If you would like more top reads, see our books page.
Conclusion : The Best Day Trading Strategy For Beginners
It is a general Myth among many, that Intraday trading is all about buying and selling throughout the day. And one has to be on the go, all the time. No doubt, that intraday trading requires more focus and attention than investing or delivery based trading. But the level of planning which goes about in finding the stock or move for intraday trading is second to none.
About 85-90 % of day traders' time goes into analysis and planning of trade opportunity, and the rest 10-15% of the time goes into trade execution.
Therefore, the whole world of day trading is entirely based on proper planning and execution. It has the potential of making 20-30% returns on the investment amount, but intraday trading can never be a part-time avenue of making quick money. One has to devote a lot of time and to be a successful intraday trader, it is advised to be in front of your trading screen throughout the Your own decided trading hours. Though day trading remains popular among inexperienced traders, it should be left primarily to those with the skills and resources needed to succeed.
Be calm in the market, trust yourself and follow Inveshares to print money in the stock market!